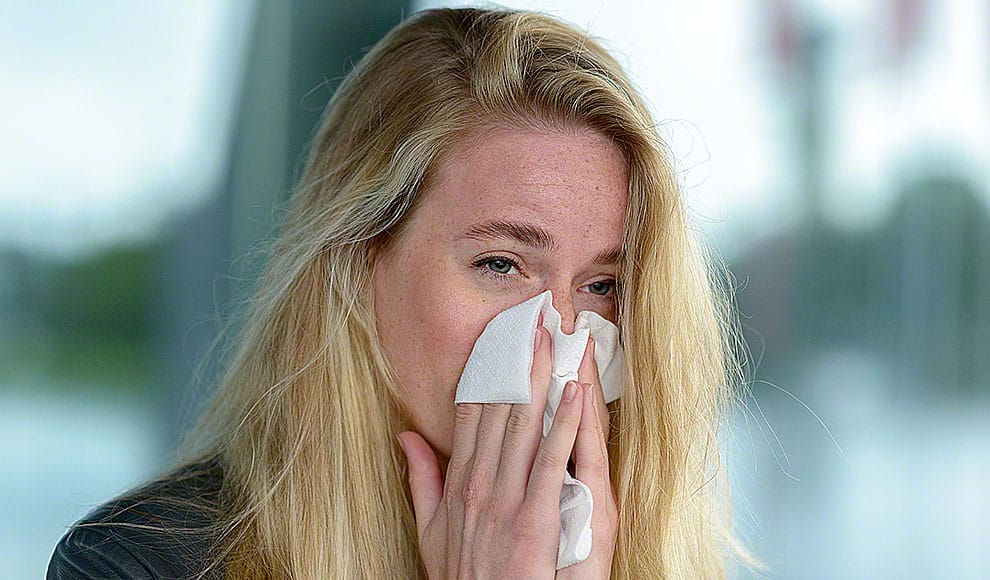 Read Time:
3 Minute, 33 Second
Allergies have many symptoms. They can include fever, cough, swelling, red and watery eyes, and so on. But is fatigue a symptom of allergy? Should you visit an allergy center if you feel fatigue with allergies? Here is everything you need to know about it.
Is Fatigue A Symptom Of Allergies?
The short answer is yes, allergies do cause people to become lazy and lose their focus and concentration. The more descriptive detail might be that allergies are not a direct cause of fatigue. What happens is that when you get a severe allergic reaction to something, you will find it hard to breathe and your eyes will burn.
This will cause you to toss and turn all night and not get enough sleep because you are having a hard time breathing through your nose. This will directly affect your sleep and it will make you tired the next day.
You will also have a severe case of "brain fog" where you are unable to concentrate on anything for too long. So, fatigue is a direct result of not being able to sleep and rest properly when you are suffering from allergic reactions during the nighttime, especially.
Your allergies can play a huge role in making you feel drowsy and tired all the time and that is because of the other symptoms which are messing with you and not allowing you to rest properly.
How To Prevent And Treat Fatigue In Allergies?
Here are some things you can do to prevent and treat fatigue caused by allergies.
Scope Out The Allergens
Allergies are caused by certain things which trigger the immune system and they are known as allergens. They can be things in the air or even food. Dust, pollen, hay, pet fur, etc. are the main reasons which can cause allergies. The best way to combat fatigue and prevent it is to make sure that you are not exposed to allergens. This will make you less sick and allergic and you will find that you will be able to rest properly when you are not constantly getting up and catching your breath at night.
Beat Time To Take Allergy Medication
If you think about it, fatigue is caused by the other and more common symptoms of allergies, like coughing, sneezing, shortness of breath, etc., so you need to stop these symptoms from occurring. For this, you need to religiously take your allergy medication.
The best time to take allergy medication is in the evening when you are just a few hours away from bedtime. This will make sure that you are not getting unwanted allergic reactions from things during the night when you are about to go to sleep. This will give you a peaceful night's rest and you will have no signs and traces of fatigue the next day.
Get Proper Rest
The best thing to combat fatigue is to get proper rest. If you don't get a good night's rest, then the whole day will be exhausting ahead of you. You need to make sure that you are taking your allergy medication on time and are giving yourself uninterrupted rest during the nighttime. During your sleep, your body heals from the inside, fighting off any bad toxins and foreign agents and you feel energized the next day. This can only occur if the rest is without any interruptions.
Consider Immunotherapy
This is a great option for people who suffer from allergies. If you are tired of all the medications you need to eat and you constantly get allergic reactions, then immunotherapy is something you should consider and talk to your doctor about. Immunotherapy or allergy shots is a treatment where your immune system is strengthened by introducing small traces of allergens into your body. This will build up your immunity over time and the results will be excellent, in terms that you will not feel sick and tired all the time and allergies will strike less.
Conclusion
There you have it! Not only do you know whether fatigue is a symptom of allergies or not, but you also know how to combat it in case you find yourself in that situation. Find allergy doctor Manassas to get proper treament and relief allergy advices.