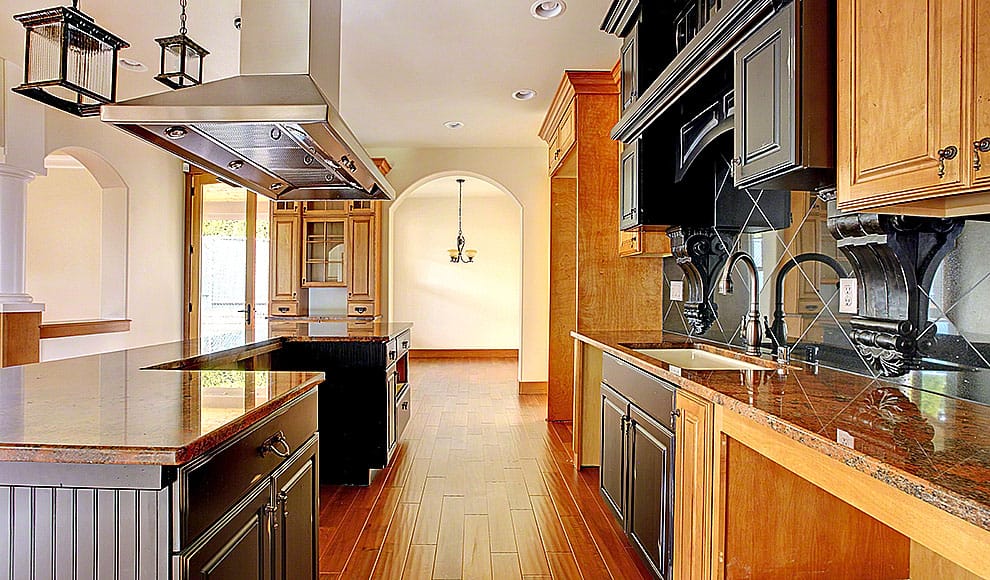 Read Time:
3 Minute, 39 Second
If you're looking for a rustic material for countertop replacement, then look no further, because concrete is a great choice. But do they crack when there's high impact involved? Find out everything here.
Does Concrete Crack?
Concrete is a pretty durable material and it can bear high heat and impacts, but then again, not everything is invincible and concrete is no different either. It can develop small cracks after some time.
These cracks might be very thin and small, like hairline cracks, which are as thick as a strand of hair, while some might be very thick and deep and they might be the product of neglect and not caring for the countertops.
Why Do Concrete Countertops Crack?
Here are some reasons why concrete countertops can crack.
The Quality Might Be Low
Some concrete slabs might not be of the greatest quality. There is a lot of technique that goes into making a concrete slab and the prevention of cracks is done in the drying or hardening phase. Some concrete slabs might be hardened quickly, which doesn't give the strength and durability most good quality concrete slabs have, and therefore, they can have a huge possibility of developing cracks.
So, whenever you go to buy concrete slabs, make sure that they are good quality ones, as they will not crack easily as other variants.
High Impact
Concrete is extremely durable and it can take forces and impacts, but it is not to say that it won't ever be cracked. Too much impact can lead to the formation of cracks and they might get deep over time. You don't want to put too much weight on these countertops, because then they might crack.
You don't want to stand on these countertops or allow children to jump on them, because this can be very bad for the countertop. Try to put things gently down on the countertop rather than banging them down. You will thank yourself later for protecting these countertops.
Temperature Changes
Sometimes, changes in temperatures can also lead to cracking, and that too, inside the slab. If you are living in a place where it gets super cold and then suddenly very hot, then concrete might not be a good option for you to consider. This sudden temperature change can mess up the foundation of the slab and cracks might form in the bed of concrete.
These cracks are even harder to identify because they can't be seen and you won't know how much damage is done until it's too late. So, it's better to install concrete in a consistent temperature area.
How To Take Care Of The Cracks?
Aside from sanding, these things prevent cracks from forming and deepening in the future.
Make It Waterproof
One of the best things you can do to prevent cracks from forming in concrete is to seal the countertops. This will work wonders for you and you don't even have to worry about any water damage. Waterproofing seals are available for almost all types of countertops and you can use them to prevent cracks and avoid water from seeping into the slab.
Your countertops will last longer and there won't be any damage. So, if you haven't sealed your countertops yet, then what are you waiting for?
Protect From Heat
Concrete can be sensitive to temperature changes, so it's best if you prevent heat at all costs. One of the best ways to do this is to use a trivet or cutting board if you handle hot things directly on the countertop. The trivet or cutting board will provide a good boundary between the heat and the concrete slab and no more cracks will be formed.
Trivets are inexpensive and you can get them from just about anywhere. It's a better option than letting your countertops get ruined from heat, hairline cracks, and heat stains.
Conclusion
There you have it! Concrete is a good material if you're looking for something different and want to change up the style of your kitchen, but it can sometimes crack too. It's just one of the things that make this material a no-go for people. If you don't like cracks in your counters, choose high-quality quartz kitchen countertops NC and don't put hot pans directly on it.