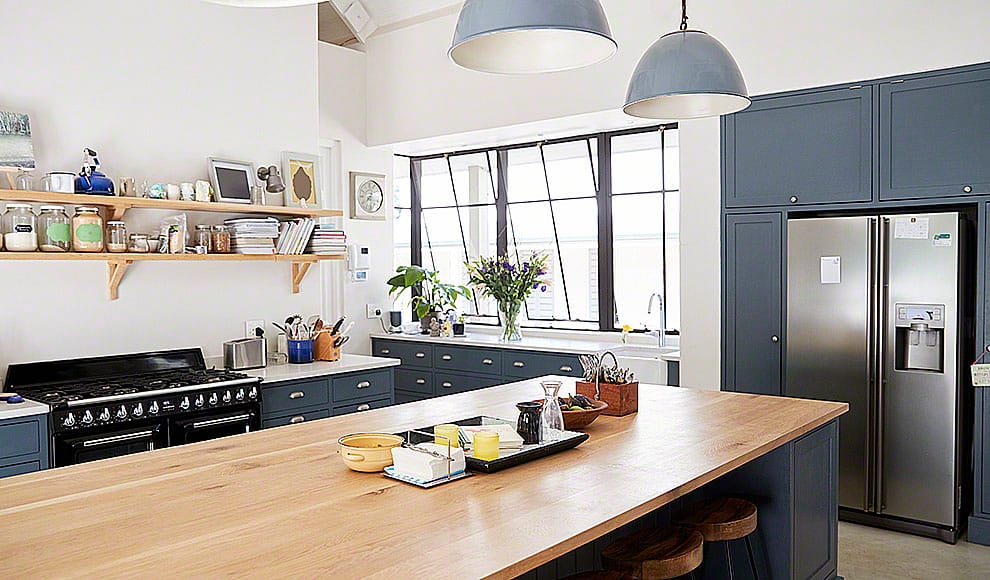 Read Time:
3 Minute, 41 Second
Refrigerators are bound to smell because there's all this food in them and if these things go bad, the smell in the fridge will be unbearable. It's mostly a cleaning thing and you don't need an appliance repair service for it. Here are some amazing tips which will make your refrigerator odor-free.
Clean Any Spills
Spilled food can not only lead to the fridge looking dirty but also very smelly. Try to spot the spills as soon as possible and clean them up right away. You will save yourself from the process of deodorizing your fridge. You don't need anything fancy to clean spills.
As long as you use water and detergent to get rid of the spilled food and any lingering stains, your fridge will look good as new and it won't be smelly either. Keeping your fridge clean will make a huge difference and you will see for yourself that your fridge smells as fresh as it looks.
Cover The Food
Another great tip for preventing the refrigerator from smelling bad is to cover your food with lids or store them in airtight containers in the fridge. The air in the fridge can circulate the smell of different foods through its compartment and that's why your fridge can smell like a combination of different foods, which sounds good but in reality, it's highly unpleasant.
Covering your food will keep the smell of the food contained and it won't spread throughout the fridge. Try it and see for yourself.
Don't Let The Food Get Spoiled
If you have dinner leftovers in the fridge and it's been weeks since the food was in there, then it might be a good time to check on it. Spoiled food is not only unhygienic but it can lead to unbearable odors in the fridge. That's why you shouldn't let your food get to the point where it has to be thrown away.
If you can, use the leftovers as quickly as you can, so you don't have to throw away perfectly good food, just because it's been sitting in the fridge for too long and is now starting to smell.
Use Baking Soda And Lemon
Here is an easy way to eliminate the bad fridge odor. All you need for this is baking soda and lemon. Baking soda is a natural deodorizer and it works by absorbing the odor in itself and leaving the fridge smelling fresh and clean.
You can use a mixture of lemon and baking soda and apply this fizzy mixture to clean the fridge or any spills. It will not only effectively clean the fridge, but it will also make it smell amazing. You can also put some baking soda in a glass dish and keep it in the corner of the fridge, so it can always absorb any unwanted odor from the food.
Set The Right Temperature
Another reason why your fridge might be stinking is the temperature. You want to set the temperature at 37 degrees Fahrenheit. This is the optimum temperature that will keep your food cold and will prevent the growth of bacteria.
Bacteria normally grows in moist environments with higher temperatures, so if your temperature is any higher than 41 degrees Fahrenheit, then it's time to drop it to an optimum value, so it doesn't affect the cooling, your electricity bill, or the cleanliness of the fridge.
Allow Better Circulation
Sometimes, overfilling the fridge can lead to bad air circulation and it might lead to things getting spoiled at a rapid rate. It will also lead to less cooling. Try to declutter your fridge and get rid of useless things or foods which are taking up space and blocking the airflow.
Once you empty out the fridge and only put in the essential things, you will see a world of difference in the cooling and performance of the fridge. It will also not smell because food is not getting spoiled and there's tons of space for circulation.
Conclusion
There you have it!  If you want a fresh-smelling fridge, then these tips will help you out a lot. Your fridge will never have that foul odor again. But if the smell persists, your fridge's coils or filter should be cleaned or replaced. Get in contact with refrigerator repair Northern VA technicians for a fridge inspection.