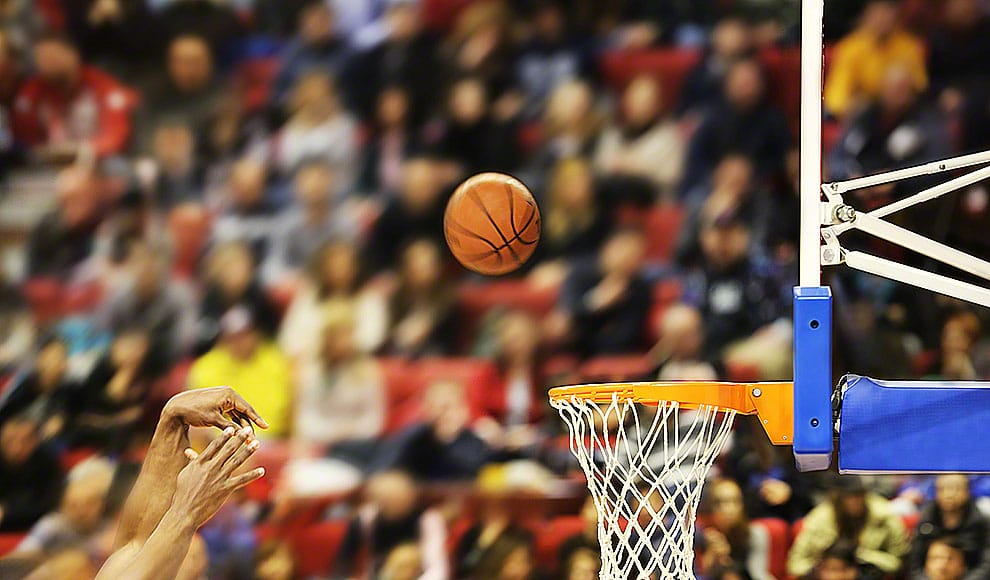 Read Time:
3 Minute, 38 Second
Young basketball players learn the game by frequently making mistakes. Well, mistakes are important part of learning any new skill. It is not possible to get mastery in any skill without making mistakes and taking lessons from mistakes.
Mistakes in Basketball Game
Basketball is regarded a late specialization sport. It means that in order to develop overall athleticism and affection for the game, players need to learn from their mistakes. Another important thing is a realization of mistakes. If basketball players are not aware of the fact that they are making mistakes on the court, it is not possible for them to correct those mistakes. However, basketball coach and trainer timely address and correct the player's mistakes.
Common Mistakes Made by New Basketball Players
Mistake #1: Too Much Dribble
Never ever develop the skills of dribbling basketball too much. Once the ball comes to you, seek player to pass the ball as soon as possible. Dribbling and taking care of the ball is important for the success of player and team.
Mistake #2: Dribbling the ball too high
By dribbling ball too high, you can probably lose the control over the dribble, and this increases the chances of getting the ball stolen. While dribbling, the first thing you should focus is keeping the dribble height as low as possible. Just dribble below your waist height. The lower the dribble is the more stable and faster it will be.
Mistake #3: Defending with the arms
Many basketball beginners make mistake of defending with arms. By doing this they hug their opponent player and weaken their defense. However, according to basketball basics, the key to consolidate the defense is stopping opponent players with feet instead of arms. Just practice zigzag drills to improve your defend.
Mistake #4: Not keeping hands on the top of ball
It is not right to place hand under the ball. By doing this you lose 90% of control over the ball and the opponent can easily snatch the ball from your hands.
Mistake #5: Attempting impossible passes
By attempting silly passes, new players ruin the entire game. In order to reduce turnover rate, players need to learn basics of passing. Proper time and basketball training is required for improving passing.
Do you wish to become the best player of your basketball team? Do you want to burnish your basketball skills? Or are you thinking about joining summer basketball camps? Well, if so, then below mentioned basketball playing tips can guide you in the best possible manner.
Dos of Basketball
Do Set Goals: In order to achieve something, it is important to set goals. Your goal will keep you inspired and motivated to play better basketball all the time. For example: Setting goal like becoming a better basketball player during summer basketball training sounds realistic and achievable.
Do Practice shooting, dribbling and catching: In order to win a basketball game, you will have to improve your shooting, dribbling and catching skills. And summer basketball training is the best time for improving these skills.
Do Pass the ball: Basketball is a team game. You cannot win the game without passing the ball to another player. Also, if you do not pass the ball to your teammate, opposite team players will snatch the ball from your hand sooner rather than later.
Do win the game with class and lose with dignity: Honesty is the key for getting success in any sphere of life and the same rule is applicable in basketball. Please do not cheat or deceit to win a basketball game.
Don'ts of Basketball
Don't Set Unrealistic Goals: It is advisable for young basketball players to not to set unrealistic goals during the summer training session.
Don't yell at the referees: This is the basic basketball ethics that every basketball player should know. By yelling at the referees, you will spoil your team's reputation!
Don't dribble high: Dribbling is the trickiest part of the basketball game. That's why you should neither dribble too much nor dribble too high.
Don't take 3 point shorts: Many young players attempt 3 point shorts with aim of becoming a match winner. Well, 3 point shorts rarely convert into the basket.
So, these are some Dos and Don'ts of basketball game. Just read and follow these rules during basketball training session and see the astonishing change in your game.