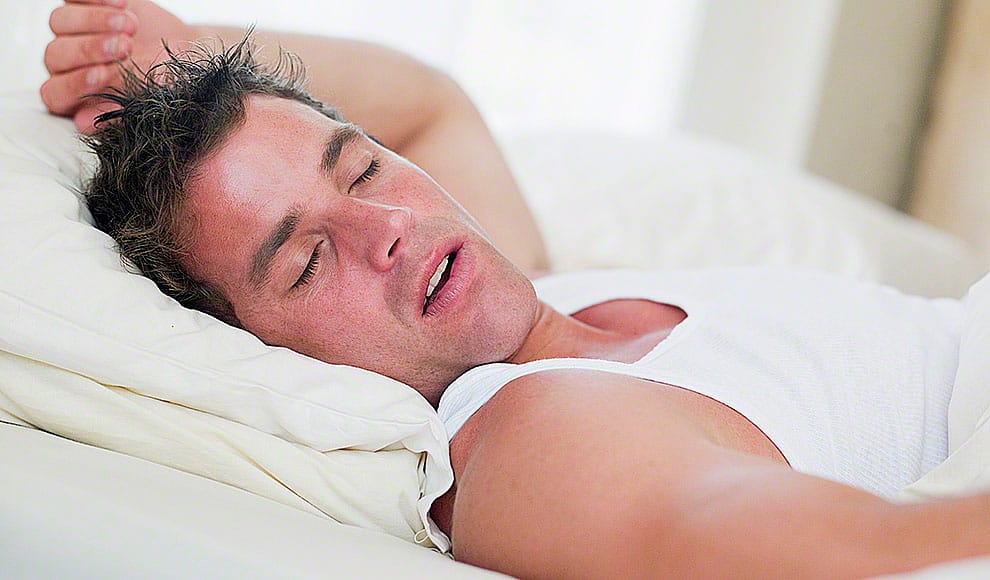 Read Time:
3 Minute, 9 Second
We are generally indifferent to the fading of consciousness and recurrence of sleep, as natural sleep is a daily occurrence. However, there are thousands of people that suffer from sleep disorders. This requires the help of sleep disorder clinics.
Common Sleep Disorders
Sleep clinics identify several factors responsible for this – psychological, physical and medical conditions.
Snoring
We have all experienced this all too familiar noise that emanates from a person while they sleep. Snoring occurs when air passes through the relaxed throat muscles, causing a vibration when you breathe. 
While snoring by itself is not considered a medical condition, it can be troublesome when it is chronic or is a result of a serious health condition, such as sleep apnea.
Sleep Apnea
Apnea means 'without breath!' This is a phenomenon in which a person temporarily experiences no breathing during sleep. The person generally wakes up in a panic, due to the sudden reduction in the blood oxygen levels.
When it is caused due to an upper airway blockage, it is called Obstructive Sleep Apnea (OSA). It is known as Central Sleep Apnea (CSA) when the brain doesn't receive the signal to breathe.
Risks of sleep apnea include stroke, heart attack or even sudden death. A CPAP machine can help increase air pressure in the throat and help breathe, ensuring the airway doesn't collapse during breathing.
I
nsomnia
Wakefulness. The inability to sleep and going back to sleep when awakened is Insomnia. Worry, grief, fear, emotional excitement, intake of caffeinated beverages like tea, coffee and alcohol are some of the common causes. Alzheimer's is a major risk factor.
But when insomnia becomes persistent and obstinate, it may be time to seek help.  Drugs that induce sleep, cognitive behavioral therapy for Insomnia (CBT) are some of the treatment options. Practicing deep breathing from the diaphragm is advocated.
Restless Leg Syndrome (RLS)
Also called the Willis Ek-bom Disease, this is a chronic movement disorder. The person experiences an irresistible urge to move the legs. It is associated with abnormal and uncontrollable sensations, such as pins and needles, which subside with movement. Involuntary jerking movements of the legs during sleep is also witnessed.
RLS can occur due to a variety of disorders, including anemia, diabetes mellitus, obesity, renal disease, venous insufficiency, as well as pregnancy. Treatment is based on the cause.  Iron intake is recommended.
Circadian Rhythm Disorder
Biological clock disorder.  Health problems can result when there is a disturbance in the body's biological clock, where the 24-hour sleep-wake cycle goes out-of-control.   Irregular sleep habits and blindness may cause the Circadian Rhythm Disorder. Spending time outdoors, in natural light, is considered to help reset the clock.
Narcolepsy
In this chronic sleep-wake cycle disorder, the person has no control over sleep and wakefulness.  They feel sudden overwhelming drowsiness and the need to sleep during the day. This can happen even when they are at the wheel, driving – which can be very risky. 
Associated symptoms include sleep paralysis, hypnagogic hallucinations, cataplexy, night-time wakefulness and automatic behaviors.
Patients with narcolepsy can be helped substantially, but not completely cured. Stimulants and antidepressants help.
Sleep for Health
Every single cell in our body rejuvenates when we sleep, especially the brain. Sleep disorders need to be corrected on time, to ensure a healthy body and mind. Increased stress levels and lifestyles are mostly responsible for sleep disorders in the majority of people.
Despite sleep disorders being a huge burden on the patient, they are mostly unrecognized and untreated.  Seeking help as early as possible can pave the path to complete recovery.
If you suspect something wrong, begin by maintaining a sleep diary. Jot down your sleep-wake timings and everything in between that can allow the sleep services provider to help you.