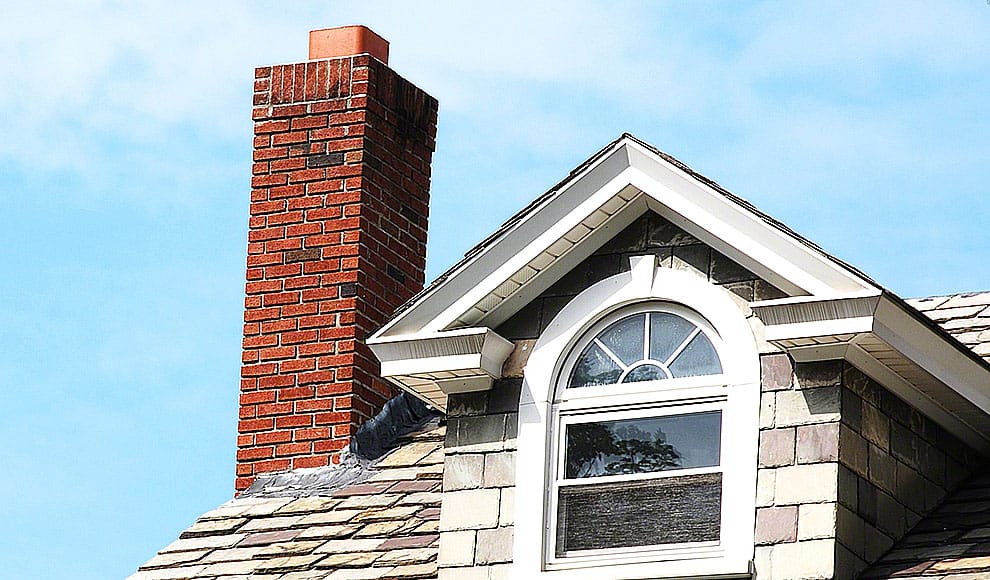 Read Time:
3 Minute, 34 Second
A chimney surely can give you a feeling of warmth and coziness in the cold winter nights with heat from the burning embers. Although a chimney is a blessing for you, it can also create many problems if chimney cleaning services are not called in for cleaning the chimney on a regular basis.
One of the worst by-products of chimney fire is soot.
You may want to know what is a soot? Soot is produced during the incomplete combustion of wood in the fireplace. This is due to wood not being dry enough or the wood contains higher traces of carbon. Even after taking complete measures, some soot will be produced. The black and grey ashy and powdery type substance is known as soot.
Soot is highly carcinogenic which means it contains cancer causing substances such as cadmium, arsenic and chromium. Soot causes health cancers when exposed to skin as it can cause skin irritation and even skin cancers, it can lead to allergies, sinuses, asthma and lung problems when inhaled so it should be cleaned regularly. You can also hire a professional service for chimney soot cleaning.
How To Clean Chimney And Fireplace Soot?
There are many ways to clean the fireplace and chimney soot. But first the chimney needs to be prepared for cleaning. You should first start by drying the chimney completely and it should not be hot. Give at least 24 hours to cool and dry the chimney. Use a brush and dustpan to clean all the dust and ashes before you clean the bricks. Cover the floor with cloth or towel for protection. Wear rubber gloves for protection.
Soot Cleaning Method 1
If you clean chimney regularly and are a complete health freak then you need just soapy water and soft brush. Lather the soapy water on the bricks and scrub gently with a brush. Make sure to scrub the crevices and corners. You will have to do extensive scrubbing but don't be too hard on the bricks.
Soot Cleaning Method 2
The first method was for a low soot chimney but if there is a lot of soot accumulated then you should use the vinegar and water method. Mix equal parts of vinegar and wait and put it in a spray bottle. Ix it well. Now you should spray this solution on areas of the chimney which are covered with soot. Let it sit for 10 minutes but make sure it does not exceed this time as the acidic nature of the vinegar can damage the bricks.
Make sure the mixture has not dried out. Now take a scrub brush and dip it in warm water and start scrubbing away the soot. Concentrate more on the creases and areas where soot is more. Scrub repeatedly till you can no longer smell vinegar. Then clean the bricks with warm water and a soft wash cloth and wipe it dry completely.
Soot Cleaning Method 3
Another thing you can do is to use the famous vinegar and baking soda mixture. Vinegar and baking soda mixture is an all-round cleaning solution for all your household cleaning issues including chimney cleaning.
Mix together equal parts of baking soda and vinegar and make a thick paste, add more baking soda if the paste is runny. Apply generously on the soot covered bricks.
The baking soda will loosen up the soot, grime and grease. Let it sit for 10 minutes and make sure it does not dry out. If it's dried then spray it with warm water to loosen it. Use a scrubbing brush with tough bristles and scrub the soot away. Then clean with warm water and dry with a washcloth.
Soot Cleaning Method 4
You can also clean using chemical cleaners, such as soot erasers, spray cleaners and TSP. TSP is a strong soot cleaner and cleans all the soot perfectly but you have to be careful and wear protective gloves, goggles and do proper ventilation and do not come into contact with the cleaner. Make sure to dilute the cleaner well and scrub and clean with a washcloth afterwards.
Soot Cleaning Method 5
The last method to clean chimney soot when it has become hard and stubborn is to call in expert chimney sweep services Upper Marlboro.