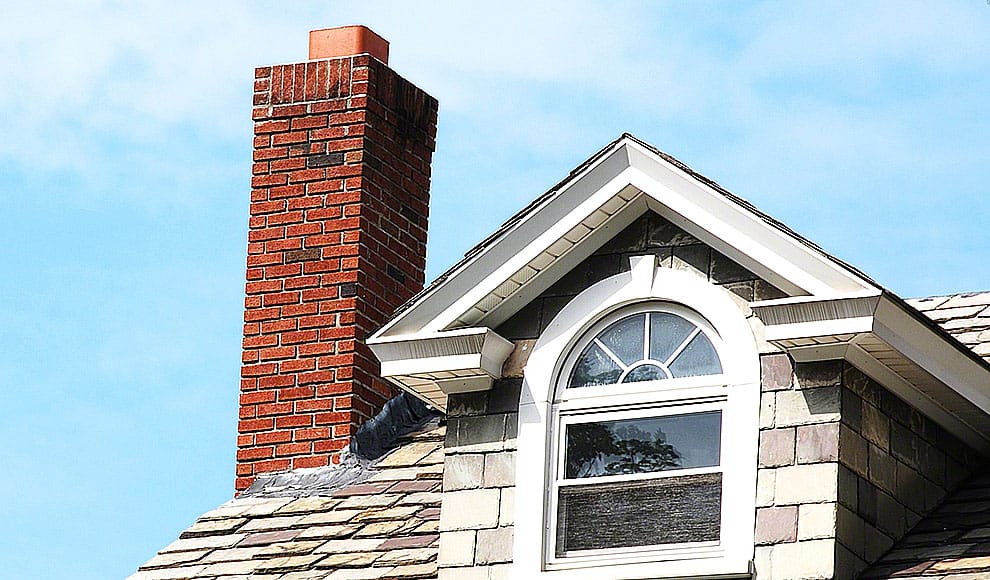 Read Time:
3 Minute, 33 Second
A chimney is a must have in your house if it gets super chilly in outside. With a chimney, comes many problems too if you ignore chimney maintenance. Here is how you can know if you need to perform chimney repair.
Efflorescence
Efflorescence or white stains on a chimney is a major problem. You might have seen some sort of white spots or stains on the chimney after some time, this is called Efflorescence. This is due to moisture build up in the chimney. These stains can be cleaned easily but the moisture still remains and that needs to be solved immediately otherwise it will be a huge problem.
If you don't fix the moisture problem of the chimney, these white stains will continually appear after some time and the chimney might also deteriorate over time and you will need to change it completely.
Cracked Mortar
Cracked mortar can also lead to early damage in the chimney. This problem can be easily detected by seeing in between the masonry bricks. If you see a lot of cracking, then it means that your mortar base is getting cracked. This can also cause more moisture to get trapped in the walls of the chimney and this will weaken the foundation of the chimney walls.
If you let this prolong, then the moisture will turn into ice in the cold freezing months and it will cause even more cracking in the chimney walls. This can ultimately lead to a chimney collapse.
Moisture In The Bricks
Chimneys are made up of bricks. Bricks are porous and they can trap any type of fluid in them, if they are exposed to said fluid. Water is the most common fluid which can be trapped in the pores of the bricks. Once again, moisture is big no-no for chimneys and they need to be kept dry at all times. If there is water in the bricks, then it can lead to premature damage to the chimney and it will ultimately lead to the chimney being rendered useless. Wet bricks can also lead to damage in the mortar foundation, which is not a good thing.
Rusted Chimney
Rust is also a very common problem for chimneys, especially if they are reinforced with some sort of metal. Rust can really weaken the chimney and its performance is compromised. Rust occurs due to excess moisture in the chimney so, in order to keep your chimney rust-free, you need to keep water away from the chimney and any surrounding which has metal.
Rust can be a big problem and it needs to be removed by a professional, once the matter gets too out of hand. Rust also doesn't allow the chimney to eject a lot of heat, so it can be a bug choking hazard.
Shaling In The Chimney
Sometimes, you might see the chimney starting to chip and the remnants are falling into the fireplace. This is not a good sign. This means that the chimney lining is starting to deteriorate and the flue lining is falling into the fireplace. You need to have this inspected and checked because the loss of the flue lining can be a huge problem, like an obstruction or breach in the chimney. This chipping of the flue lining is known as shaling in the chimney and it is one of the main problems that can destroy a chimney.
Damaged Crown
A crown is a protective cap on top of the chimney which is thickly bordered. This can be damaged too. This is usually related to the mortar damage, so basically if your mortar foundation is getting damaged, it's highly likely that your crown will suffer some damage too.
If the chimney crown is damaged, water and ice can easily seep through the chimney, making it wet and causing even more damage than before. A crown is placed primarily to keep water and moisture at bay. You need to get the crown inspected if this issue occurs.
Conclusion
There you have it! Once you know these telltale signs, you can catch the fault in a chimney immediately and have it inspected and checked by chimney contractors Columbia MD for repair. This will ensure a safe winter for you and your family.