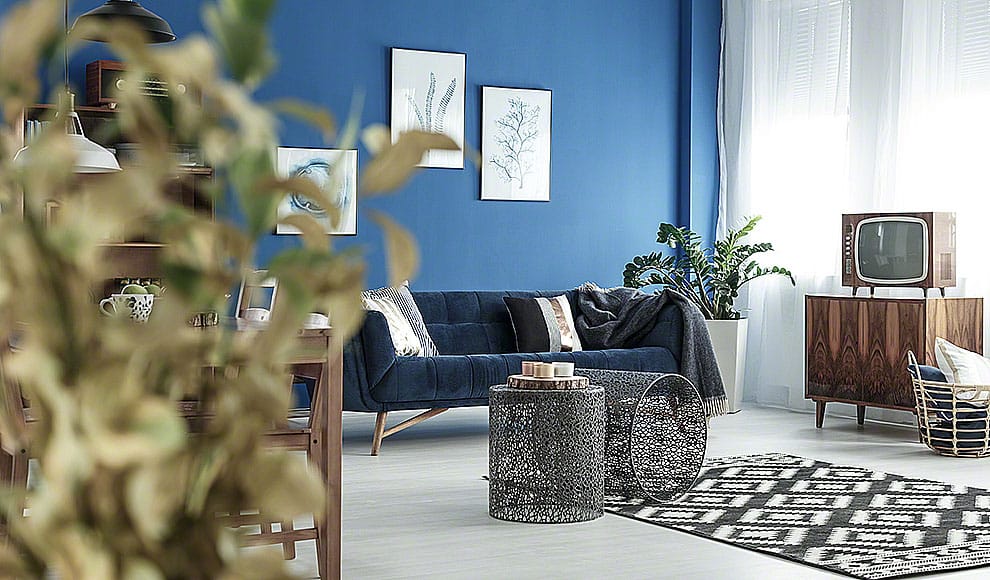 Read Time:
6 Minute, 12 Second
Going to college and having a dorm room is an exhilarating feeling because you get to decorate and customize it to your heart's desire. But do you know what else can make this process interesting? Rugs! Here is a guide on how you can decorate your dorm room with rugs of different types like Persian rugs, tribal rugs, and modern rugs.
Analyze The Space
First and foremost, you'll need to have a look at your place first. The dorm rooms are of different sizes, some are smaller, while some are bigger. Before even buying a rug for your dorm room, it's important that you have the proper dimensions of the space in which you're going to put the rug.
You're going to want to exclude the space of the bed, your furniture, and other things and then whatever is left, you can take the space as a reference and get a rug for your room.
Set A Limit
It's very easy to get sidetracked when it comes to buying a rug. Since you're probably just starting out with college, it's better to keep yourself on a strict budget.
You don't want to overspend on something like a rug, because chances are, you're not going to end up using it for decorating your room. So, have a budget on how much you can allow yourself to spend on rugs. You obviously don't want to go for luxurious wool rugs.
The best place where you can find good rugs for a cheaper price is a thrift store. They have a decent variety there and it won't put a dent in your wallet.
Go For Area Rugs
As dorm rooms are pretty cramped already, you don't want to invest in a floor-covering rug, because that's just going to be a waste of money and space. For dorm rooms, area rugs and runner rugs are perfect, because they're small and easy to move around and manage. You don't need to remove furniture in order to change the placement of the rugs and you also don't need to maintain it a lot either.
Cleaning area rugs is also super easy and it won't cost you an arm and a leg. You can throw certain rugs in the washing machine, while wool rugs can be dry cleaned. Area rugs also look quite subtle and they're easy to layer and match as well.
If you're a rug enthusiast and want to decorate your dorm room with different rugs, then an area rug will be your best friend. They're super versatile as well and you can use them as entryway rugs, bathroom rugs, and even on the foot of your bed.
Use It As Wall Décor
If your dorm room is extremely small and there's little to no floor space, and you still want to use rugs as décor, then you can use them as wall décor. The only difference will be the placement of the rugs. You can hang them on the wall as art if the rugs are less structured.
This décor idea will dress up the walls, that is, most of the time, not appealing at all, and while some dorms don't allow wall painting, this idea is a great way to hide the cracks in the wall.
Cleaning & Maintenance
The next most important thing to consider when getting a rug for your dorm room is the ease of maintaining it. You don't want to slave over the cleaning of a rug, and you don't want to ruin a perfectly good rug either by not cleaning and maintaining it properly.
You should go for rugs that are a breeze to clean and you can throw them in the washing machine or have them dry-cleaned without breaking the bank. Synthetic and cotton rugs are perfect choices to go for, if you don't want to be bothered by the cleaning and caring aspect.
Choosing The Right Colors
Color selection also matters a lot in choosing the right rug for your dorm. You want to go for colors that go well with the rest of the interior of the dorm rooms.
If you want to play it safe, then you can always choose neutral colors and that's a game changer. The warm and subtle neutral colors are to die for and they add that cozy warmth to the entire space. Moreover, look into traditional rugs VA because they appear beautiful with any décor.
Your dorm room will transform into a cozy space, where you can bundle up and have a comfortable and productive study session.
Keep Comfort In Mind
Rugs aren't only used as décor, they should also give you comfort, at the end of the day. You want to choose rugs on the basis of their durability and comfort. The perfect rugs are those that are high piled and fluffy because they tend to last longer, they stay put in one place and you don't need to worry too much about cleaning and maintaining them.
Rugs are also great heat trappers and you can use them to keep your floors and feet warm all the time, because no one wants to get a mini heart attack by stepping on stone-cold floors, especially on a chilly day.
Furniture Anchors
There is a lot of furniture scattered in your dorm room, so what better way to use rugs than putting them under said furniture? Furniture and different articles can be anchored to the ground with rugs. This is going to prevent scratches on the floor and they look a lot more attractive than those furniture pads.
You can use rugs of any color and pattern and use them as anchors for tables, chairs, cupboards, shelves, and even your bed. This is a great space-saving hack too.
Play With Patterns
Patterns are the characteristics of rugs. Every pattern and design is unique and you can play around with different designs and find the perfect fit for your dorm room.
There are abstract patterns, sporadic swigs and swirls, floral motifs, mandalas, and other unique and equally beautiful designs that are going to be the center of attention and everyone will want to get a peek into your room.
You can also mix and match different patterns and choose several designs that go well together. This idea is also going to transform your dorm room for the better.
Mix & Match
Speaking of mixing and matching, you can also play around with different shapes and sizes of rugs, if you have a bit more space to work with. You can use the layering technique and put rugs on top of each other and that will create a new characteristic style and edge to your room.
Look for inspiration online and find a plethora of photos and design ideas that are going to help spark your creativity and you can come up with your own personalized version of décor for your college dorm room. It just takes a bit of creativity.
Conclusion
The key to decorating dorms with rugs is to master the art of playing with the available space. With this guide, you can incorporate rugs in your dorm room, without making the space look cramped. If you want durable rugs, prefer handmade rugs Virginia over machine-made rugs.