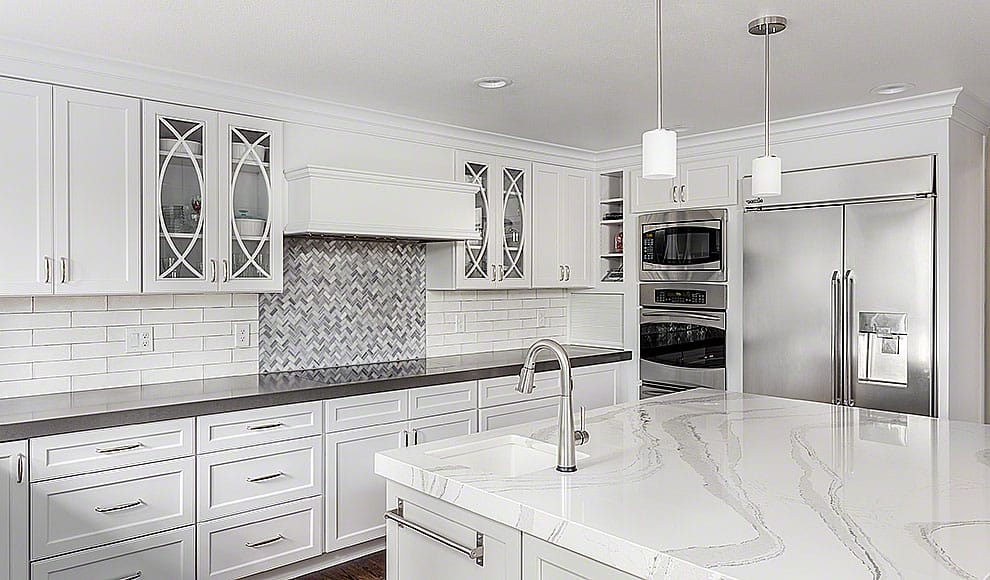 Read Time:
3 Minute, 12 Second
Whether you are planning a kitchen remodeling or to build a new kitchen straight from scratch, you've got plenty of options to choose from. Basically, this is your chance to give your kitchen the dreamy look that you have always desired.
However, in order to give your kitchen an all-new look, you do not necessarily have to go overboard. Simple enhancements such as installing a new countertop can go a very long way. In this regard, you will have to do some research and learn about the new materials in the market. For instance, granite countertops are quickly gaining a lot of popularity. They tend to be highly reliable, and very long-lasting. So for a long-term solution, consider going for granite.
Nevertheless, know that there are plenty of options that you can choose from. Each countertop material has its own pros and cons.
The most common kitchen countertop materials
In this article, we aim to introduce the most common countertop materials that you can choose from, in order to make things easy for you.
These include:
Quartz Surfacing
Quartz surfacing is a mixture of quartz chips and resin that is tinted with different colors. Quartz surfacing is also popularly referred to as engineered stone or engineered quartz.
Consider this material to be a great compromise between easy care and the natural raw beauty of the stone.
Apart from installing quartz surfacing countertops, there are a number of other basic enhancements that can also increase the value of your house. These include a new paint or new curtains.
Why choose quartz surfacing?
Quartz surfacing is available in a range of different colors and is very easy to maintain, unlike many other materials. On top of that, it is also quite durable and strong.
Cons of quartz surfacing
Quartz surfacing is an engineered product, as a result of which it can be slightly expensive. Moreover, it does not have natural variegation such as granite.
Solid Surfacing
Solid surfacing is primarily made of polyester and acrylic. It first started getting sold as Corian. Hence today, it is also referred to as Corian. It has almost become a generic and timeless term for it.
Today, solid surfacing is made by a number of manufacturers and continues to be a popular countertops material among buyers.
Why choose solid surfacing?
Solid surfacing is almost maintenance-free, as it is not porous. Moreover, it does not require any special cleaning or sealing.
Moreover, solid surfacing offers a number of exquisite color patterns and designs. In case you do not want a natural look, there are plenty of options with various hues to experiment with. On top of that, the installation of solid surfacing is quite easy.
Cons of solid surfacing
Solid surfacing often has a very artificial feel and look. Yet, it may be as expensive as natural stone. Moreover, it can easily retain scratch and burn marks.
Granite
Granite is one of the most common countertop materials. Moreover, it is highly durable. Due to this reason, granite kitchen countertops Durham NC remain popular. All in all, it is a timeless choice and it is hard to go wrong with it.
Unlike the other modern stones, Granite offers a raw stony look which many people dig. Hence, it will look classy no matter what the setting of the kitchen is.
Why choose granite?
Granite offers a number of natural and beautiful patterns that are unique for each piece. At the same time, it is very durable and stands nicely to knife nicks, heat, wears and tear, and splashes.
Cons of granite
Like most of the other stones, it is important to seal granite often. Hence, it will require regular maintenance. Moreover, granite is a heavy and dense stone. As a result of this, the cabinet boxes should be strong enough to support its weight.