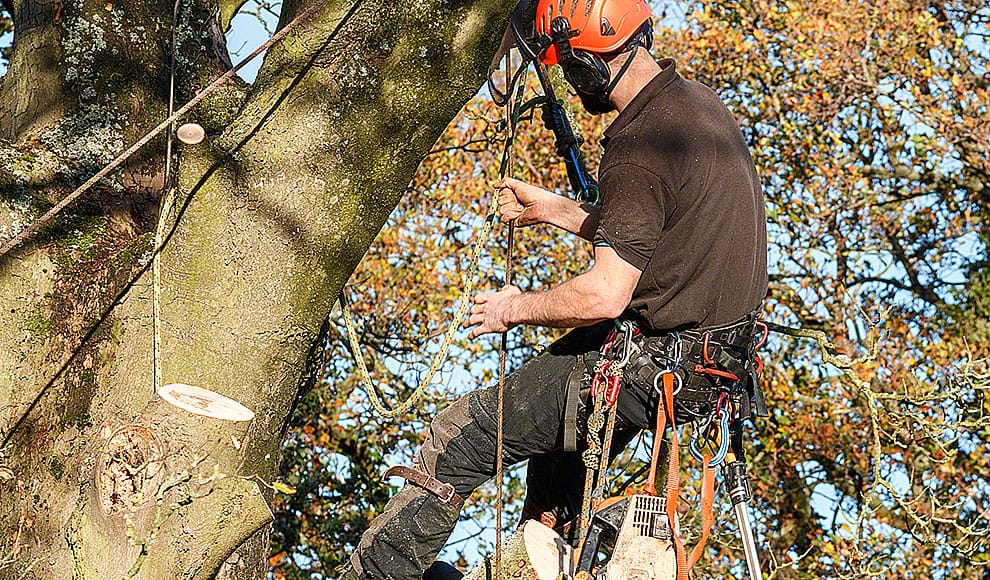 Read Time:
3 Minute, 35 Second
Removing a tree can be a tough task. Not everybody has neither spare time nor expertise to professionally remove a tree. It can be a risky task for an amateur, but let us share some tips for you to consider if you decide to take things in your hands.
The Right Equipment
Tree removal services and tree removal companies are the first things that come into mind, when you think about removing a tree, who will do the job for you properly. However, if you think that you will be able to do it, make sure that you have all the right equipment with you. A tree can be removed via different techniques but you will have to first of all inculcate the safety procedures. Anything can happen while you are removing a tree, so it is better not to take any chances. The things that you need to make sure you have are:
Gloves
Goggles
Helmet
Leather boots
Protective chaps
Make sure that you also clear the surrounding area. It should be ensured that there is nothing in the way that can be harmed. You can let your neighbors know as well as any children playing in the area to keep at a distance.
Tree Felling
Tree felling is one of the most popular ways of removing trees. It can be dangerous for someone who is doing it for the first time but for professionals, it is something that they do regularly, so they are aware of any dangers or risks surrounding them. Apart from clearing the surrounding area, determine the direction of the tree falling as well. Choose a direction, which you think, would be the best for a tree to fall in. It is suggested that you go with the natural direction. For instance, if the tree is slightly leaning towards the left, start chopping it from left so that it falls in the same direction.
Plan Escape Routes
While you are planning to make a tree fall, make sure that you have routes and plans ready in case something unpredictable takes place. Due to external factors anything can happen and result in the tree falling in the opposite direction, so make sure that you have your routes ready to be used for escape for such situations.
Escape While the Tree Falls
Make sure that you make your way out as the tree is falling. Never stand and wait for it to fall as anything can happen. So while it is slowly making its way towards falling in a certain direction, make sure that you have walked out safely and before time.
Removing the Stump
It would be easy for you if the tree were small. Removing the stump is another way to get rid of a tree. But if you notice that the tree is quite big, then you might want to choose this option as it is the safest for a bigger tree as you don't want your house interior or exterior to be damaged during all that. There are a lot of chemicals available in the market which kill the stump and allow you to pull it out. If you have the time, you can also do it yourself. Since toxic chemicals are never recommended, it is best to go for something like Epsom salt.
Epsom salt is easily available in the market, it can be used to dry the stumps. What Epsom salt does is, that it absorbs the moisture and makes the stumps dry. While that happens, you can chip off the parts slowly up to the point where you are able to pull the remains out. You might have heard that Epsom salt is good for plants and soil but now you also know that it can be used to remove a tree as well.
The reason tree removal services are always preferred is because they have been doing this for a while and they are professionals in it.
Tree removal companies Chevy Chase have the right tools to remove trees and they can very well determine and predict outcomes. You can easily find such companies over the internet, providing different services at different rates. If you are still confused about certain things, feel free to pick up the phone and give them a call, whenever you desire.