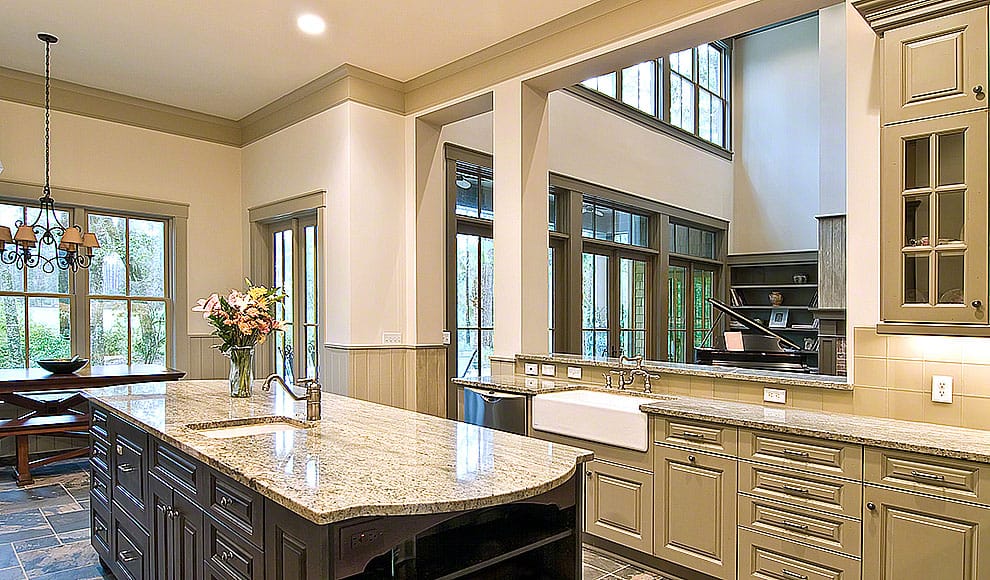 Read Time:
3 Minute, 33 Second
Granite is probably one of the strongest countertop materials on the planet. But even the strongest ones have their limits and granite countertops are no exception. Here is how granite countertops can crack.
Hot Pots And Pans
Heat is the biggest enemy of granite. There is a particular reason why it is advised not to put hot pans and pots directly on any type of countertop. This is why a trivet is necessary because it shields the surface of the countertop from any incoming scorching heat. This also goes for granite. Even though it is a highly durable material, constant contact with heat will be detrimental to its structure and can ruin the surface.
Heat will cause hairline cracks to form and these cracks will only worsen from here on out. You want to protect the granite countertops from too much heat. This is why you should never put hot pans right off the stove on the countertop.
Also, try not to cut anything directly on the countertop surface, because it will also form scratches that will later morph into cracks and you don't want that. This is the most common reason why granite countertops get damaged and break easily. You need to take care of it properly because it is a highly expensive material and you want it to last for years to come.
Smashing Something On The Countertop
Impacts and force are also other reasons why granite gets cracked. The countertops are not a surface to bash anything on. This goes for almost all materials, including granite. No matter how strong one material is marketed, you don't ever want to hit it with an impact so great that it causes cracks and fissures all over.
This can happen because of a number of reasons. You can hit a pan or pot very hard on the surface. You can throw something with great force on the surface of the granite countertop and it will cause the surface to crack and once it starts to crack, it will only get worse from there.
Water Exposure
Granite is water-resistant because when they are made, a countertop sealant is used that keeps the water and moisture at bay. If your countertops are near the sink and there is a lot of water contact with the countertop material, then you can expect some damage to take place on the countertop. Water goes into the countertop and seeps into the pores. This allows the structure of granite to weaken and then the damage is pretty much irreversible from this point forward.
Standing On The Countertop
A kitchen countertop is not your personal work stool or bench, so it is advised to refrain from standing on top of it and doing handyman works. Standing on the granite countertop will exert a lot of force on only one part of the countertop and this can lead to quite a lot of damage.
If you stand on a particularly weak spot on the surface of the granite, then it might break and crack and the damage will only worsen from here on out. So, try to not use the countertop as a standing bench and this goes for all kinds of materials for countertops.
Hairline Cracks
Hairline cracks are small and very thin cracks that can occur on the countertop surface. The main goal here is to fill and repair the cracks as soon as possible so that these small cracks don't translate into bigger and very obvious cracks which cannot be fixed or repaired after a certain amount of time. Try to look out for hairline and thin cracks and have them repaired. You will save yourself from a huge turmoil that will involve the complete replacement of countertops altogether so be vigilant and look out for these cracks.
Conclusion
There you have it! So, granite does break and it is not completely unbreakable as it is being marketed. Regardless, you should be careful that you don't do these things on your countertop if you want this material to last you for years to come. The thickness and quality also play a role to prevent cracks, so if you're buying granite counters, tell your granite contractor Rockville to show high-quality granite.