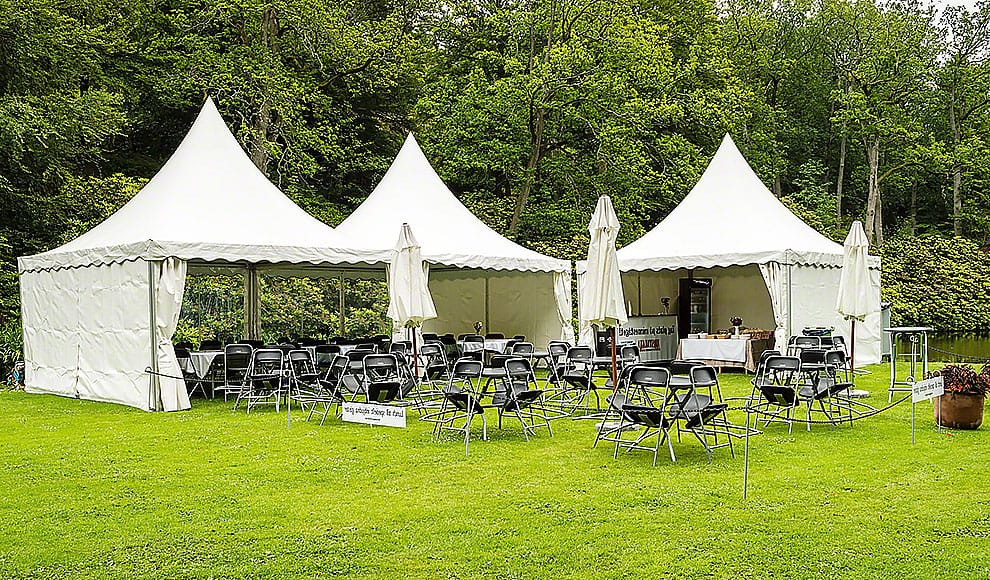 Read Time:
4 Minute, 10 Second
A successful festival requires a lot of planning, coordination, mishaps, preparation, logistics, mapping and a lot of meetings. There will be problems, issues will arise, misunderstandings with the management and party rentals, 24/7 nonstop work, busy schedules and what not, but in the end you will be successful.
If you are planning a festival and you don't know how to begin or what to do first then surely this blog will be an immense help for you as we have listed the A to Z of planning a festival.
Set Your Goals
Setting a goal is the first thing you should consider when you plan for a festival. What do you have in mind? How many people do you want to cater? How much sales do you want? Are your goals short term or long term? Your goal is revenue or marketing for your company? Also, what impact should the festival have on the attendees regarding your company? Discuss all these things with the panel and list down your goals.
The Budget
The most important factor when planning a festival is how much budget you would allocate. The budget should be decided keeping in the mind the following:
The number of attendees and the capacity to increase the guests as well
The venue
The decor
The artists and bands
Activities and games
Marketing of the event
Food stalls and vendors
Health and sanitation facilities keeping in mind the covid situation as well and amenities for all the guests
Staff and task force for proper implementation of the rules and smooth organization
The budget should be increased or decreased where necessary such as keeping a venue which should be your trademark venue for future festivals. Hire new and upcoming bands instead of the famous expensive ones. Keep finger food which looks exotic and is cost friendly. Use online marketing strategies to save costs.
The Venue
The venue will decide the fate of your festival; whether it will be successful or not. Trust me, venue is extremely important so you should keep the most budget for your venue. Venue should be accessible to the population and should be situated in the center of the city where commuting through public transport is also easy. It should cater to your target audience. The success of the event also depends on how many people will attend. If it is easy to reach and a known place then surely more and more people will attend.
Permits, Grants And Security
Once you decide the venue you will need to take permission from the authorities regarding the parking space, whether you can have loud music or not, the traffic criteria and a proper road system for your festival and for the guests. You will also need to consider security of the festival, whether the venue will be providing security or you will need to hire additional security. A valet parking will be an added advantage for the guests as they will not have to search for parking and there would be less traffic.
Bands, Artists And Activities
You will need to approach different bands and entertainers and see who gives you the best rates. You will have to do a lot of negotiations, do a lot of marketing to convince the artists for your festival. A tip here is to approach newly emerging good bands and artists as they will be cheap and will perform exceptionally well to gain recognition. You can highly market them so your guests are also intrigued by them. If the festival has kids as well then you can keep a small entertainment area such as a clown, magic show or characters for their entertainment as well.
Food And Vendors
Instagram is your friend over here. Search for newly emerging or home-based food outlets or chefs that are posting unique Instagram worthy food and menus. Contact them for the stalls. They will be cheap and will portray unique food and your guests will get to try new dishes and will be more excited for your event. This way you will be able to help out the community as well. Keep a variety of food items in addition to the common food items.
Marketing
Focus on online marketing strategies and use different social media platforms which will highly reach the target audience in extremely low cost. You can use paid advertisements as well. Start advertisements at least 4 months before and post a new update weekly to promote your festival and keep people interested in it.
Staff
Appoint extra staff and volunteers for the day of the festival so that things run smoothly and if the event gets busy you should have extra hands.
Work with your helps and tent rentals Northern VA to make a map of the whole festival portraying to your guests where all the amenities, food, activities and entrance is so people have an idea about the festival beforehand. If you follow all these then the success of your festival is guaranteed.