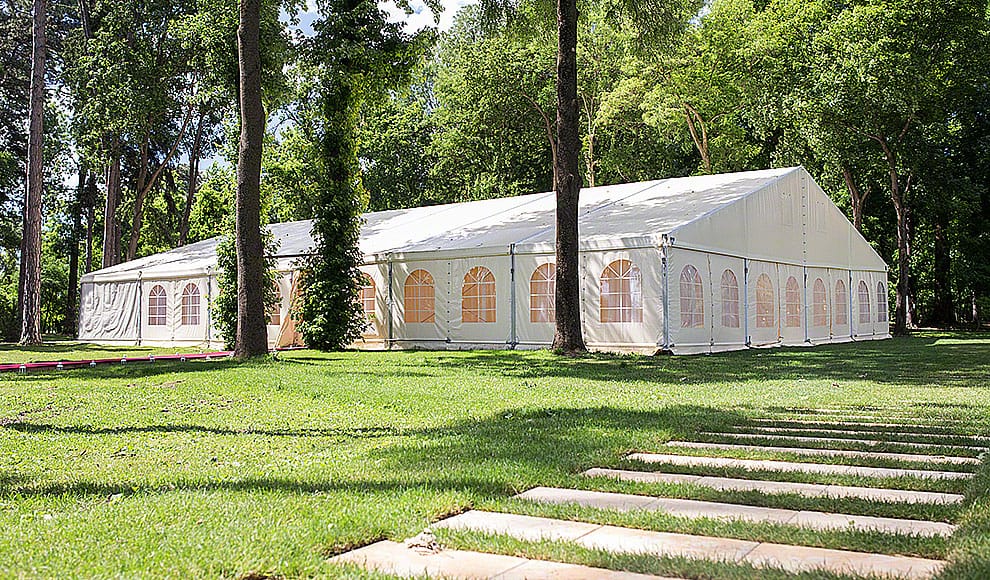 Read Time:
3 Minute, 36 Second
Planning a country wedding is a dream come true for many people. Though country weddings are the most idyllic ones, a lot goes into planning the themes with wedding party rentals and incorporating everything accordingly.
Let us guide you to all the basics of your dream country wedding.
The Venue For The Country Wedding
Since it's out of the city commotion, you can choose from a wide range of options. From open fields to barns; even valleys or rolling mountains; it's your imagination that will limit you otherwise the options are open to vast horizons.
The Wedding Attire For The Couple And Guests
Since it is a country wedding you can let loose the formal aura associated with wedding events. Lightweight sundresses, cotton or linen frocks, eyelet fabrics for the ladies whereas the men can dress up in khakis, cotton pants, or even jeans paired with loose cotton shirts. The wedding party can even wear cowboy hats or boots.
The Food And Décor Arrangements
With our country wedding, the rules shouldn't be stern In terms of décor too. A country wedding always has a laid back theme with natural elements overpowering the entire décor. You can decorate the space by using gingham printed linen over wooden picnic tables. Antique mason jars filled with cream and yellow flowers; preferably daisies or sunflowers, rustic lanterns, and fairy lights to add the touch of sparkle during the evening. You can even choose to hang chandeliers from trees in the background that will serve as a perfect backdrop for your night shots.
As far as the food is concerned, you don't want the festive meal to mismatch with your countryside ambiance. Everything should be in uniformity to create a cohesive, unified look. Opt for organic products coupled with the key elements of the area in which you have arranged your wedding.
Flowers For The Wedding
It's not necessary to have a cookie-cutter bouquet for your wedding. You can choose to have a bouquet of wildflowers or simply sunflowers to coordinate the ambiance and everything else. You are even open to the option of decorating the aisle, seating arrangements with natural flowers, just to give that natural vibe, to resonate with your idyllic country backdrop. For the dinner table, you can place floral arrangements in mason jars while smaller arrangements can be used in decorative pitchers.
Invitations For The Country Wedding
For your country wedding, your invitation cards should follow the same theme. There are ample formats available on the internet which you can use as a template to design your own. A skilled graphic designer can do the job well. Embroider a sample of your wedding invitation and you can get it printed too.
Music
You don't want to miss out on all the fun if you have no music planned for the wedding day. A country wedding calls for the perfect country music performers. If you are intending to let all hell loose, you can choose to have a live performance by a reputed band in the area who can jazz up the evening with their tunes.
Wedding Party Favors
There is no better way to thank your guests than returning them favors after the wedding party is over. Again you can turn to your local countryside for organic products like honey, berries, and tomatoes on the vine or just some local grapes on the bunch. If these ideas do fancy you, you can gift them freshly baked items from any local baker. You can get quite creative with this idea. Having the initials of your names decorated on cakes or biscuits will be a nice one or some fresh mince pies topped with some homemade sauce if you prefer going savory.
Personalized Touches
Since you are planning an outdoor country wedding, don't forget to provide your guests with additional comfort like fans to beat the heat if you haven't arranged for portable air conditioners. Also, arrange for comfortable seating for them swats to swoosh away flies and bugs of any sort. Their comfort should be an important part of your itinerary.
These were some of the tips that you can follow for your perfect country wedding. Hire the right people such as decorators, caterers, and wedding tent rentals Rockland NY for the best output.