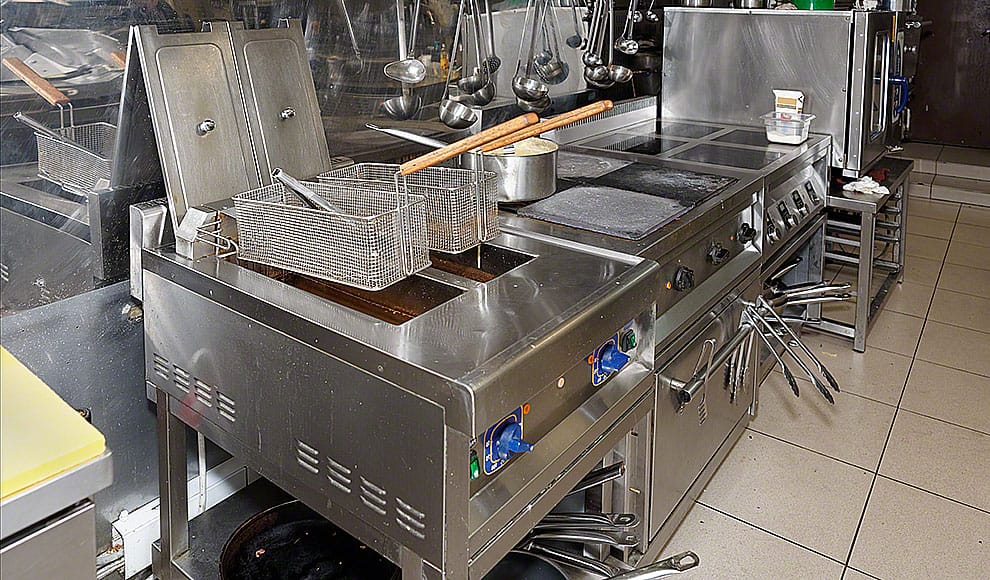 Read Time:
3 Minute, 2 Second
Commercial kitchen appliances are quite expensive. Hence, it is a big one-time investment at the time of buying. However, it just does not end there. After buying heavy-duty kitchen appliances, the next step would be to take proper care of them. Otherwise, you may have to spend a lot on their repair and maintenance. Though, do note that you are bound to spend some money on the repair at least once a year. In the case of refrigerator repair, you may have to contact a professional at least once after every two years. This is primarily because these appliances work very hard, and are bound to face minor problems after some time.
Nevertheless, if you take good care of your commercial appliances, you can prolong their life. This way, you will not have to repair them more often.
How to take care of your kitchen appliances?
Kitchen appliances such as refrigerators are running almost 24/7. At the same time, other appliances also work for several hours a day (in case you own a restaurant). After all, you will have to serve customers or prepare hundreds or even a thousand orders every day. Hence, know that your appliances work very hard for you.
Now to take good care of your kitchen appliances, there are several kitchen appliance maintenance tips that you can follow. In this regard, we have compiled the top tips for you in this article. These include:
Taking care of the refrigerator
In case your refrigerator does not have a source of airflow behind it, it will not work efficiently. To ensure that it works in the best condition possible, change its position and let it stand a few inches away from the wall. This will ensure maximum efficiency.
Furthermore, it is important to prevent the build-up of ice in the freezer for more efficient cooling. In this regard, you can cover the inside of the freezer with a cooking spray (only use a thin layer). Then, wipe it down. This will prevent the build-up of ice in the refrigerator.
Furthermore, always empty the ice bin after usage. In case you let the ice sit inside your freezer for lengthy periods, it will develop a weird smell in it. So, to have odorless ice, always empty the ice bin at least twice a month.
Also, keep it as filled up as possible at all times. This is because freezers work far better when they are filled up with cold stuff rather than empty.
Taking care of oven
Cleaning the oven is also extremely important since it is one of the prime kitchen appliances. To clean an oven, use white vinegar in a cup that is microwave safe. Then, microwave it to break down the stain inside the oven. Then, you can simply wipe it up using a wet cloth.
Furthermore, the vent hood of the oven is very susceptible to getting dirty. After cleaning it, rub a very small amount of mineral oil or cooking oil on it to prevent it from building up some dust.
Also, do not forget to clean your oven from the inside after every baking session. This would not take more than a few minutes but can prevent the build-up of grime. As a result of this, your oven will not have a bad smell and will also work efficiently.
Ending note
Maintenance and care of kitchen appliances are very important. This is because refrigerator, dishwasher, and oven repair Alexandria may be expensive (in case your appliance stops working). So make sure that they are all kept in perfect shape, to avoid such unwanted expenses.