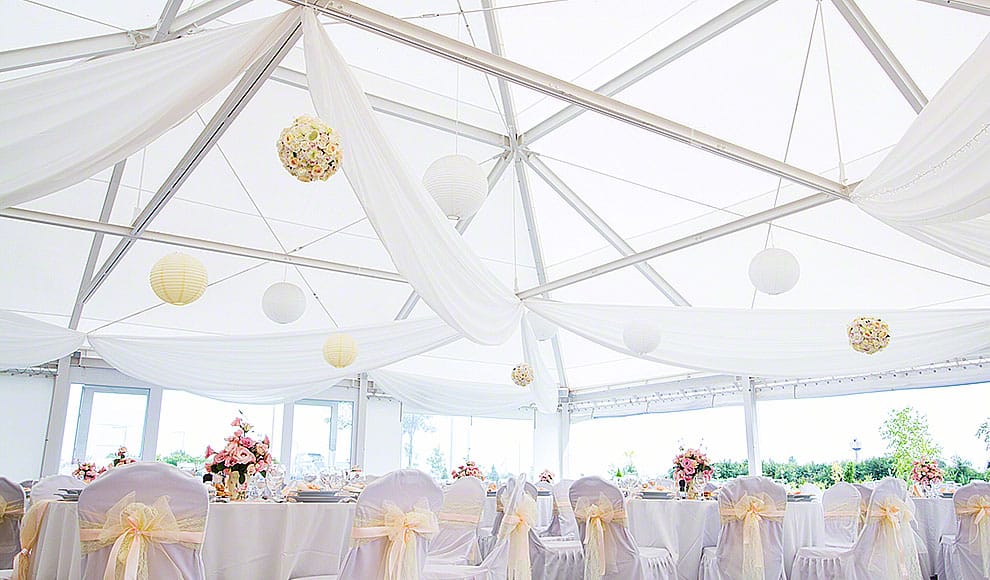 Read Time:
3 Minute, 7 Second
You will probably never plan anything as big as your wedding day. Which is why it can get extremely stressful to plan the wedding you have always wanted. Apart from finding good wedding tent rental packages, there are countless other things to worry about.
It does not matter whether you will be getting married in a few months or a year from now. Planning and wedding arrangements are never an easy task to put up with.
The best tips for wedding planning
All you can do is give in your best to plan your dream wedding. However, we have come up with a few tips and tricks to help you figure out where to start from. If you are running out of time, hand some responsibilities over to your family and friends. They will not mind helping you at all. Follow the following tips to organize your dream wedding without getting too overwhelmed with all the tasks.
Decide on a budget
It is easy to go overboard with the budget for your wedding day. That is why it is important to decide on a budget and follow it in order to avoid overspending. Weddings are not about expensive arrangements, but more about your special bond with your partner.
Therefore, it is important to not deviate from the decided budget. Have a small meeting with your family and partner to decide a budget that is not completely out of your range. This is a task that may require some stress management at your part.
Divide that budget up for different tasks that needs to be done for the wedding. This will help you keep your focus intact. After all, you do not want to fall in love with the perfect wedding dress and later realize you cannot afford it.
Guest lists and venues for your wedding
Picking a wedding venue for your wedding is important before getting on with the decoration. After all, you need an idea of what the decoration will look like in your chosen venue.
If you do not choose a venue, it can be hard to imagine what your wedding will look like or where all the decoration will go. However, what is more important before choosing a venue is making an estimated guest list. This helps you figure out the kind of venue you want.
Obviously, you do not want to end up paying for a huge venue for 300 people when your guest list only has 50 people. This is why your wedding party should be planned in steps and it is important to understand which step comes later and which comes first. Your can make changes to your guest list later on but at least with an estimate, you will have your venue chosen. That way you can get on to decorations and other tasks.
Finalize the wedding date and other arrangements
After having chosen your venue and making guest lists, it is time to finalize your wedding dates and get on to other arrangements. One of the most important tasks you should give yourself some time to do is to pick out your wedding dress.
Moreover, at this point you would also need to send out invitations, finalize your wedding band and plan your honeymoon. All this sounds super overwhelming, but it is not absolutely impossible. All you have to do is make a timetable to get all the tasks done on time. Don't forget to have a seating chart!
Ending note
Organizing wedding can be really stressful. However, do not forget to enjoy this time while you are busy running around getting your tasks done. Don't forget to talk to a wedding tent rentals MD company beforehand to schedule your dates.